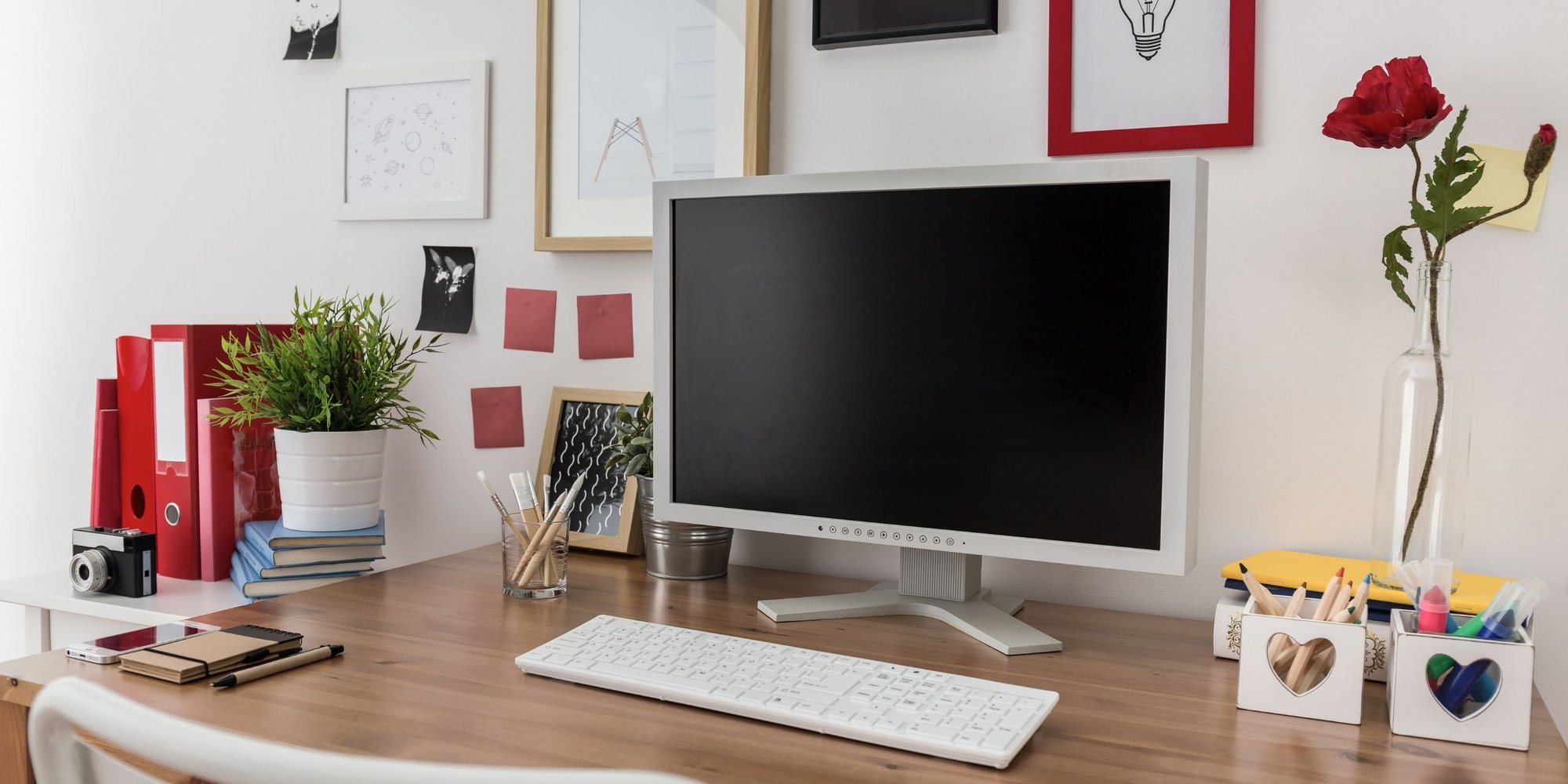 Many businesses are switching to virtual offices, which opens up new challenges and exciting opportunities for accountants and bookkeepers. There are a few essentials you will need to know if you are ready to successfully make the switch to working virtually. Whether you're just starting out as a bookkeeper, or you've been doing bookkeeping for a long time, I want to share my insights and experience on how to work virtually with bookkeeping clients.
Click on the video link below to watch: How to work virtually with bookkeeping clients
The challenges of working with clients virtually
The first thing we need to do is know exactly what our challenges are when it comes to working with clients virtually. Some of the challenges to address include:
How do you work with clients virtually, without them wanting you to be at their office?
How do you provide them with peace of mind that you can handle their needs remotely?
How do you communicate, share documents, and collaborate on the books?
How do you set up your systems and processes to work efficiently, so you can be profitable?
How do you know which apps to work with (and which apps to avoid)?
The solution for working with clients virtually
In my experience, the solution to all of these challenges lies in managing the following five steps:
Use the right tech tools
Document management
Client onboarding
A monthly bookkeeping process
Team and client collaboration
Let's take a closer look at each of these five essential keys for successfully working virtually with bookkeeping clients.
#1: Use the right tech tools
When it comes to tech tools and apps, you only need to focus on the essentials. There are thousands of apps that you can use to work with clients virtually, but you need to focus on three areas:
Service delivery
Practice management
Sales and marketing
Following is a list of the service deliveries that I use in my company, VM Wasek, along with links for more information, and my affiliate discounts (where applicable):
When it comes to working with apps and choosing the right tech tools, focus on what's essential, and decide on the services you will provide. Fewer services mean fewer apps, so the more types of clients that you take in various industries, the more apps you'll have to use to accommodate their specific needs.
Consider finding a niche. When you have a niche, you can create repeatable processes that are much easier to streamline, and it's much easier to find apps for those specific processes than working with tons of different clients in different industries.
#2: Paperless document management
When it comes to paperless document management, there are several areas you need to address for virtual bookkeeping. Let's take a look at these main areas, and a few different tech tools (apps) for each area.
Receipt capture
The first area for paperless document management is receipt capture. For this purpose, you can use Dext (formerly known as ReceiptBank), Hubdoc, or you can use the QuickBooks Online receipt capture app.
Document fetching
Next, for document fetching or fetching documents from your client, you can use the QuickBooks Online statement fetching feature. It works to some extent, but it doesn't work with all banks. You can also use Hubdoc, or you can use other methods.
File uploading and sharing
For file upload and sharing, whether for paper documents or for manual transactions, you can use a document management app, such as Box, Dropbox, or Google Drive. You can also use other apps like SmartVault and Sharefile.
All-in-one apps
Finally, you have a choice of what I call "all-in-one apps", such as Client Hub, Liscio, and Keeper, which enable you to have communication with your clients, to request documents, and to also store documents and share documents within the same app.
#3: Client onboarding workflow
Client onboarding is an important part of knowing how to work virtually with bookkeeping clients. What is the onboarding phase? It's the period of working with a client from the time that they sign a service agreement and pay you, until the time that you begin delivering services. You have to have a very good workflow in order to make it work smoothly.
Below is my client onboarding workflow at VM Wasek:
If you'd like to see me walk through some examples click this link to see my related video.
1: Service agreement, invoice, and welcome message
My client onboarding workflow starts with a signed service agreement and paid invoice. Once we have those, our clients then receive a welcome message, just getting them excited about being on board with us.
2: Set up in systems and documents
Next, we set them up in our company systems, whether it's QuickBooks Online, CRM systems, etc. After that, we obtain the documents we need from our clients, anything from bank statements to a copy of their last business tax return. During this step, they must provide us with anything else that we request of them before we move forward.
3: Kickoff meeting
Once we have all necessary documents, we go into a client kickoff meeting. In this meeting with the client, we go over the things that we need from them, our expectations, and how things will work.
4: Planning and set up in apps
Next, we'll plan our work. We'll make sure that we have enough team members to work on our clients, make sure that we plan our deadlines, make sure that we're all clear on what needs to be done, whether we're cleaning up the books, getting the books caught up, or starting our client on monthly services. It is then that we set up clients in any of the apps that we're using. These may include accounts payable and payroll.
Once all of this is done, we begin service, but only after everything else has been taken care of. We don't start a client if we don't have everything we need from them.
One of the biggest questions I'm asked about working with clients virtually is how we get clients to sign documents or to sign our engagement letter. You have a couple of options for this step. You can use stand alone apps, such as Docusign, RightSignature, and HelloSign, or you can use an all-in-one app that will help you to put together an engagement letter, such as Practice Ignition, Go Proposal, Proposify, and Quotient.
Here's a tip when onboarding your clients: It's best to have a client onboarding checklist. Here's a video excerpt of a client onboarding checklist.
#4: Monthly bookkeeping process
In order to make your bookkeeping process efficient, you need to follow a system. In my system, we do the monthly bookkeeping for our clients in five steps:
Step 1: record transactions
When recording transactions, you will bring in transactions to QuickBooks using the bank feeds or the banking transactions. You'll generally be recording expenses, deposits, and transfers from the bank feeds. You may also record any transactions manually, such as customer invoices, customer payments, deposits, payroll, sales tax, and other such transactions. Another possibility is to use apps to bring in transactions into QuickBooks. This could mean using receipt capture apps, accounts payable and accounts receivable automation, or payroll management apps.
Step 2: do the reconciliations
You'll need to reconcile the bank and credit card statements. And if included in your service, you'll also need to reconcile the balance sheet accounts.
Step 3: review transactions and make any corrections
You need to review the bank reconciliations, undeposited funds, the profit and loss accounts, balance sheet accounts, unidentified transactions, and other types of transactions and reports (some examples include the accounts receivable aging, accounts payable aging, and inventory).
Step 4: revise the books with the corrections that have been made
After you review the books and after you ensure that transactions are recorded properly, reconciled, and categorized properly, you need to make corrections and adjustments based on your review process. That means that you may need to reclassify transactions, re-categorize, and make other adjustments.
Step 5: restrict
Close the books in QuickBooks so that you don't accidentally make any changes to the books. This also prevents the client from making any changes to the books.
#5: Team and client collaboration
The fifth key to successfully working virtually with bookkeeping clients is team and client collaboration. The goal here is to reduce and eliminate emails, phone calls, and texts from clients. In order to do so, you'll need to use some apps.
You can use standalone apps, such as Microsoft Teams or Slack. This allows you to have collaboration and communication between you and your team as well as your team and your clients. Alternatively, you can use all-in-one apps, such as Client Hub, Liscio, and Keeper.
This is what I call an all-in-one app, which means that you can do your client conversations within this app, assign tasks to clients, request documents to be uploaded from your client, and provide your client with links as well as resources.
Closing
Are you ready to work successfully with virtual bookkeeping clients? Follow the five keys that I've given you in this blog post on how to work virtually with bookkeeping clients.
Want some great resources to help you get a jump start on your bookkeeping business? Sign up for my free Virtual Bookkeeper's Toolbox. Also, I invite you to join my Facebook community of accounting and bookkeeping professionals, as well as other business owners. I also encourage you to visit the 5MB Academy, my online academy for virtual bookkeepers, for both free and paid resources and courses.
Let me know in the comments if there are any other topics you'd like me to cover in the future. I'm here to help you.
(Visited 304 times, 2 visits today)


This post originally appeared here 5 Minute Bookkeeping