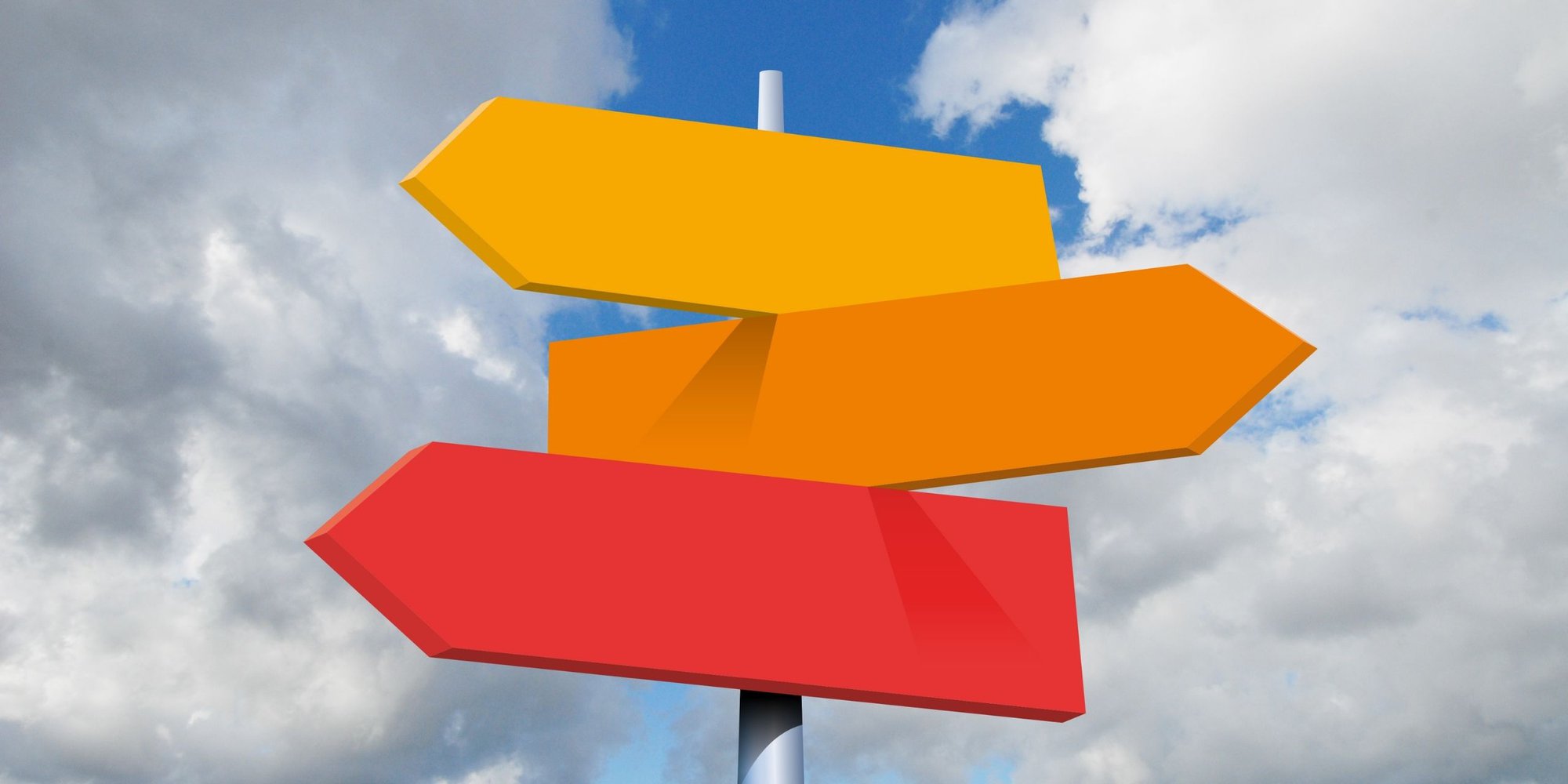 Are you new to virtual bookkeeping? Maybe you're not even officially a new bookkeeper yet, but you're seriously thinking about it. If you are starting your journey into the virtual bookkeeping field (or you're considering it), in this article we'll go over how to get started as a virtual bookkeeper in 7 steps.
The benefits of virtual bookkeeping abound. Virtual bookkeeping is a great way to be your own boss and make money working from home. You can work with clients anywhere and set your own hours.
But bookkeeping isn't something you just decide to do. When you make the decision to become a bookkeeper, you're making the choice to become a professional and a business owner. You have to be willing to put in the time and get training to use the right tools and become successful as a virtual bookkeeper. Let's go over how to get started as a virtual bookkeeper in seven steps.
Step 1: Bookkeeper training
If you want to be a bookkeeper, you have to get bookkeeper training.
You can get bookkeeper training in a few ways. The first way is on your own, and there are two options for this:
You can complete the Accounting Coach bookkeeper training.
You can opt for the new Intuit certification. This is a two-step process.
To get the Intuit certification, you first have to go through the training on Coursera and earn the Intuit Bookkeeping Professional Certificate. Then, you can move on to the actual certification: the Intuit Certified Bookkeeping Professional Certification offered by Certiport.
If you want a little more guidance, another option is to go through what I call a "complete training and certification program," such as Bookkeeper Launch and Universal Accounting. These programs will help you from beginning to end. They will walk you through everything, and they will give you all of the training and all of the support that you need. This will cover everything from the technical aspects of doing bookkeeping, to the technological aspects of doing the books. Furthermore, you'll receive support from the community, coaches, and trainers.
Finally, another option is your local community college. You could simply take some bookkeeping courses from there or consider online learning from other online schools.
Step 2: QuickBooks Online training and certification
While the bookkeeper training will help you grasp the theory and the rules of doing bookkeeping, part of how to get started as a virtual bookkeeper is learning to use accounting software.
My software of choice is QuickBooks Online. With QuickBooks Online, I have been able to work with clients throughout the United States, as well as in many other parts of the world. QuickBooks Online or any similar program is your gateway to working with clients virtually.
The great thing is that you can get training and certification for free directly from QuickBooks. You'll need to sign up for a free QuickBooks Online Accountant account, which will include the training as well as the certification. Don't make the mistake of finding other programs in which you'll have to pay; you can do it all for free from QuickBooks Online Accountant.
You can also get free tutorials from my own YouTube channel, 5 Minute Bookkeeping. Make sure that you subscribe to my channel to hear about all of the latest videos, and go through my YouTube channel and the playlists to see all of my past tutorials.
For additional help, you can find more in-depth training either from my own 5MB Academy, where I have free and paid courses, as well as training by Royalwise. Royalwise really focuses on helping you dive deeper into QuickBooks Online and learning it inside and out. I highly recommend them!
Step 3: The legal stuff
If you're going to be a bookkeeper and you're going to do bookkeeping for other people, you now own a business. There are various processes you will need to go through to establish your business.
#1: A business name
You need to come up with a business name. I would encourage you to avoid overthinking your business name initially. In fact, just start with your name, and you can always change it later. I see a lot of people who get stuck on this step. They spend far too long waiting, searching for the perfect name. They ask others, they take polls. All this is does is delay you from really getting started! Pick a simple name, and don't overthink it.
#2: A business license
The next thing you'll need is a business license. Check to see if you're required to have a business license in your local area. It depends on where you live. It varies throughout the United States, and in other parts of the world I'm sure it's different as well.
#3: A business structure
After that, you'll need to decide on a business structure. In this case, I am only speaking about the United States because it's what I'm familiar with.
You might go for a DBA (a Doing Business As), which means that you haven't set up your business for legal purposes, but you're still allowed to do business as a name different from your own name.
You might opt to set up an LLC (Limited Liability Company.) This is an option that you can choose at a state level. It does afford you some legal protection.
Since I am not an attorney, I encourage you to consult an attorney for any additional legal structures if you're starting a partnership, an S Corporation and other types of legal entities. In these situations, you should consult an attorney as well as a CPA.
#4: Tax ID
When you choose a business structure in the United States, you will also need to get a tax ID. This is also known as an EIN number, and you get that from the IRS. The reason I encourage you to get an EIN number is because otherwise you will have to use your social security number to submit W-9 forms and other types of forms. Since you really don't want to be sharing your social security number, get an EIN number.
#5: Banking
Finally, we have banking. You need to open a business bank account. If you're not able to open a business bank account, as an alternative, you'll need to open a separate personal bank account that you will use only for your business.
Step 4: Marketing
You have to do marketing in order to get clients. As you consider how to get started as a virtual bookkeeper, bear in mind the importance of getting started marketing yourself.
#1: Start with a domain name.
You'll need to get a domain name based on your desired company name. Remember not to overthink it; maybe your domain name just needs to be your first and last name right now.
#2: After that, get an email address.
This should be your name at your domain name. Avoid using Gmail addresses and Yahoo addresses. They're not very professional; it's a sign that you're an amateur or that you're just getting started. You want to convey a sense of confidence when you're talking to prospective clients and assure them that you're forming a legitimate business.
#3: Next, you need a headshot.
And make sure that it's a clear, professional-looking photo. People want to do business with real people, and you'll be using your headshot a lot throughout your social media. If you can afford to have it taken by a professional, even better.
Let me give you some tips if you're taking your own headshot. Below is an example of a headshot that I took with the normal camera on my phone. It looks okay, but you can see a cluttered background, and I used the "selfie angle." It could look a whole lot better.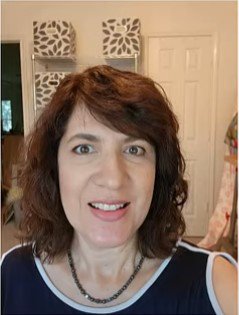 And here is a picture that I actually took in the same room, but I used my professional camera and blurred the background. I also edited the photo to get rid of some imperfections, of which there were quite a few.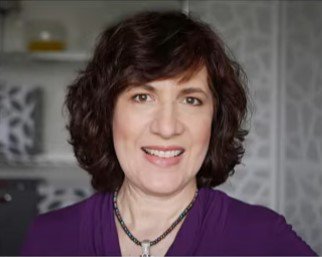 As you can see, you can do a lot even on your own if you're handy with a camera and with editing software. If not, go to a professional photographer who can really capture and bring out the best in you.
#4: The final step in marketing is setting up your social media accounts.
You'll definitely need a Facebook page for your business. I also encourage you to set up an Instagram account and a LinkedIn account.
Another question many people ask is if they need a website right away. You do not need a website right away. In fact, I advise you to work on that later and focus on moving along on your bookkeeping journey. Otherwise, you'll get stuck overthinking your website when there are "bigger fish to fry." Save the website for later.
Step 5: Sales
So once we get these clients, what do we do with them? Here are some essentials:
#1: Engagement letter
At the very minimum, you need to have an engagement letter. You can find a free engagement letter template in my free Virtual Bookkeeper's Toolbox.
#2: Determine your pricing
In addition, you'll need to have some idea about your pricing. If you need some help with that, check out my free Pricing Strategies for Bookkeepers and Accountants as well as my Simple Pricing System.
#3: Develop your listening skills
A lot of people also worry about what to ask their potential clients. What questions should you ask? I remember being so nervous when I talked to my first perspective client. What I learned over time is that yes, there are some questions you need to ask about their business, but the most important thing you need to do is to learn to listen and stop worrying about what you're going to say or ask. Why? Because when you're thinking about what to say next, you're not really listening to your prospective client.
Sit back and let your potential clients tell you what their issues are. When they tell you things, say, "Hey, tell me more," or, "Why is that an issue? Why is that a problem?" Once you get them talking, they'll tell you everything you need to know. So don't worry so much about what you will ask; focus on developing your listening skills.
Step 6: Workflows
How are you going to work with virtual clients? How are you going to deliver your services and work efficiently with them when you're working virtually?
It's all about systems and workflows. As I mentioned before, you want to work efficiently with your virtual clients.
You need to know what documents to get from them.
You need to know how to get those documents from them so that they're not emailing you a bunch of documents.
You need to know which apps and which software to integrate with QuickBooks if you'll be doing any integrations or providing additional services.
In short, you'll need systems for working with virtual clients and delivering services.
To help you get started with the right systems and workflows, I encourage you to check out my 5MB Academy. You can have a look at my free Virtual Bookkeeper's Toolbox. If you feel you need more, go see my paid program, The Virtual Bookkeepers Roadmap, and also the QBO Paid Diagnostic Review. In addition to these, the Academy is full of other free and paid courses that may be useful for you. The 5MB Academy is really all about helping you to streamline your business and work efficiently using proven systems and workflows.
Step 7: Community and support
The final step is finding community and support.
One of the things that I struggled with when I started my own business was that there wasn't a community. There really weren't any people to talk to or people who were doing what I was doing. It felt so lonely, and I had so many doubts. I just had to figure everything out on my own, which was really hard.
And so I decided to build a community on Facebook. It's called the 5 Minute Bookkeeping Community, where you can come and ask questions. It's a safe and positive place for you to learn from others, to ask questions of me, and ask questions of the group. Here, you can learn from others who are just like you and who are either where you are or who are further ahead of you. It really is so important to learn what others are doing and what they have learned along their journey.
Closing
I hope that this article has helped you understand how to get started as a virtual bookkeeper. By following these seven steps, I know that you'll be where you want to be in your virtual bookkeeping business. If these tips have helped you out, I look forward to seeing you around in the 5 Minute Bookkeeping Community, in the Academy, on my channel, or on my new Instagram account, where you can find all kinds of tips, inspiration, and general advice for virtual bookkeepers.
(Visited 345 times, 1 visits today)


This post originally appeared here 5 Minute Bookkeeping