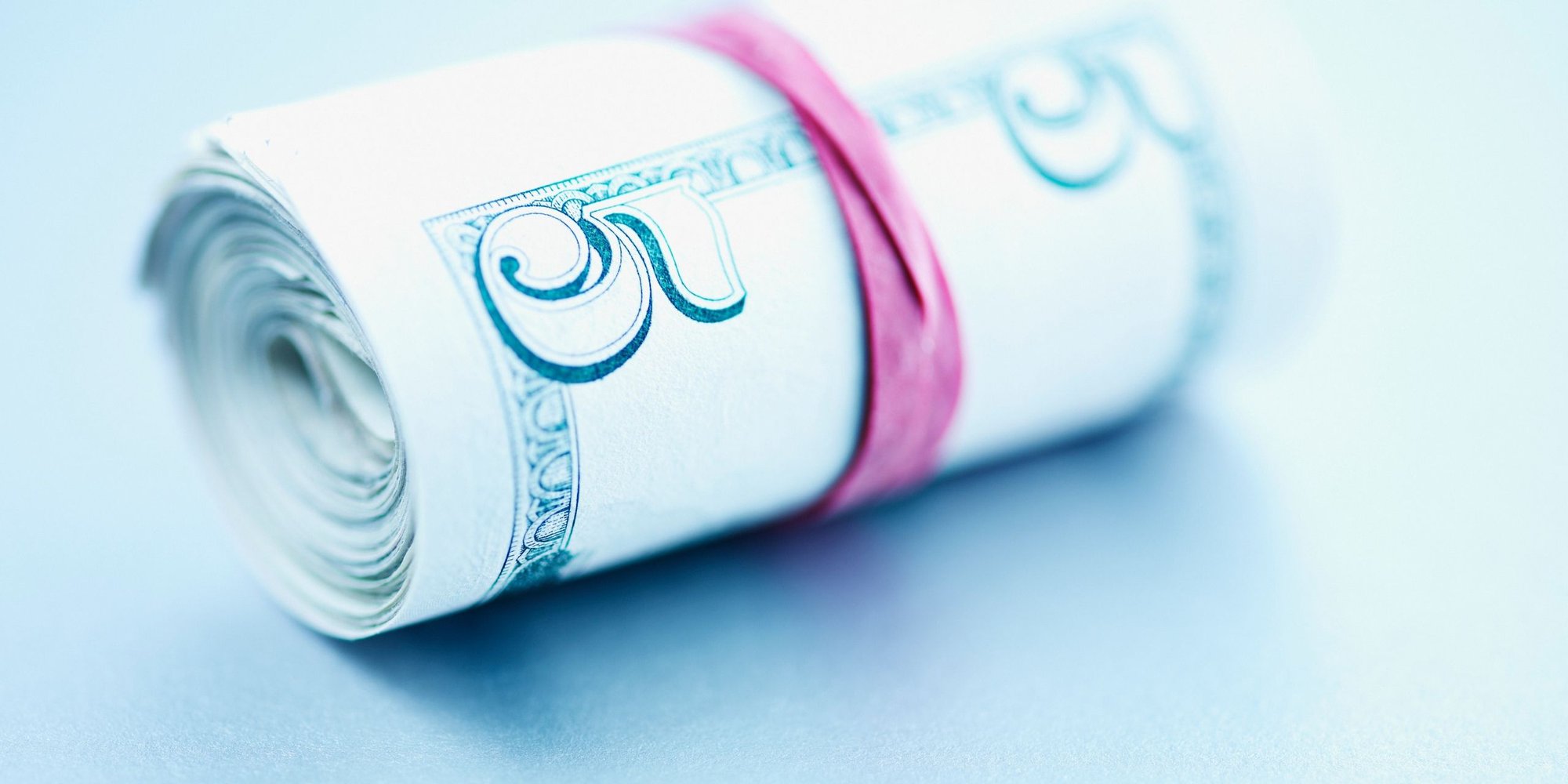 Is not knowing how to charge for bookkeeping services holding you back? I know that for many virtual bookkeepers, the problem isn't the technical know-how, the problem is being able to confidently price their services. In this blog post, I'll share the knowledge I've gathered over the years on how to charge for bookkeeping services.
By far, the most frequently asked question in my Facebook community is how much should I charge for bookkeeping services? As I mentioned above, I've learned some valuable lessons about pricing over the years which have helped me develop the methods that I use to price my bookkeeping today. Read on if you'd like a peek at what I've come up with.
It's all in your mind
Let's start with mindset. An important lesson I learned is to never project your values about price – your thoughts on whether you believe something is cheap or expensive – to your prospective client. You might think that they'll never pay you $1,000 dollars a month to do their books (and that's exactly what I used to think), but the right client will.
Next, don't refer to your pricing as a "fee" or "charging by the hour", always refer to it as "pricing". This is one important way to remove emotion from pricing your services. It's just a business transaction. Your price is just your price.
And finally, keep in mind that 25% of people want a premium experience. Focus on working with clients who will pay you what you're worth, and don't worry about the clients who won't.
The pricing method – fixed or hourly?
The next thing to look at is the method you use for pricing. How to charge for bookkeeping services usually comes down to either hourly or fixed pricing.
When you charge by the hour, you're really putting the client in control. They're treating you as an employee or a contractor. Your potential for earnings is based on how fast or how slow you work.
With a fixed price, you're in control. This method is not based on how fast or how slow you work. No matter your speed, you will still be earning the same amount of money.
Personally, I work with my clients on a fixed-fee basis in which my monthly clients pay a fixed amount at the beginning of every month.
Get a grip on your work
Another aspect to take into account for a new client is the scope of work and desired outcome. When it comes to determining your pricing, you need to consider the following:
What needs to be done?
Will you be doing all of the bookkeeping for the client, or will you be reviewing what they're doing and maybe do some reconciliations and some light cleanup?
What level of effort will it take?
What level of complexity do you have to address?
I always look at the books before I take on any kind of project, whether it's monthly work or cleanups. If you'd like to do the same, I highly recommend you use this link to get my [free] Smart Review Checklist.
Keep in mind that you should always get a signed engagement letter or service agreement from your client before you start any work. The engagement letter should list all of the work that you will perform, and it should include your payment terms.
Is it not enough, or too much?
Next, you have to deal with the fear of undercharging or overcharging. You need to understand that you will make pricing mistakes, and you will learn from them. We all have. I know I have made my share of pricing mistakes. That's just part of doing business, but you have to learn from your mistakes. Feel free to learn from mine also as I share them with you!
Communicating your price
Once you have decided on a price for you bookkeeping services, it's important to communicate it effectively. You should always be prepared to give your prospective client your minimum price and also tell them what your average client pays.
For example, you might say something like this:
My minimum price for bookkeeping services is $500 a month. An average client your size normally pays $750 a month.
That gives the client an expectation of your pricing so that you're not wasting your time talking to people who can't afford your services.
My quick and easy pricing method
I struggled with various issues when trying to come up with a price for my bookkeeping services for years. I tried to determine a price by counting transactions, and then I tried it by linking it to the number of bank accounts. And once I'd finished preparing all of that, I'd worry about whether the client would even go for my pricing after I spent hours trying to calculate just the right number.
After worrying about my pricing and wasting hours coming up with these giant spreadsheets, trying to calculate pricing for bookkeeping services, I put together a quick and easy method for pricing that you can use if you'd like. It's called the Simple Pricing System, and it's available in the 5MB Academy. [Click on this link to check it out].
If I'm looking at a cleanup or catch-up project, I start with a paid diagnostic review so that I can get a full scope of work before I ever take on the cleanup. If you want to see how I get paid to diagnose my client's problems, you should click here to check out the video I made on the subject! I also teach the full process in my online course called the QBO Paid Diagnostic Review System, also found in the 5MB Academy. [Click on this link to check it out].
Closing
I hope that these strategies and tips have boosted your confidence on how to charge for bookkeeping services. If you've found this content useful, then follow me on Instagram for more tips and inspiration for virtual bookkeepers. Additionally, subscribe to my YouTube channel, ring the bell, and give me a thumbs up, and share your questions with me there. I also want to invite you to come join a group of both bookkeepers and business owners in my 5 Minute Bookkeeping Community on Facebook. I hope to see you there!
(Visited 406 times, 2 visits today)


This post originally appeared here 5 Minute Bookkeeping