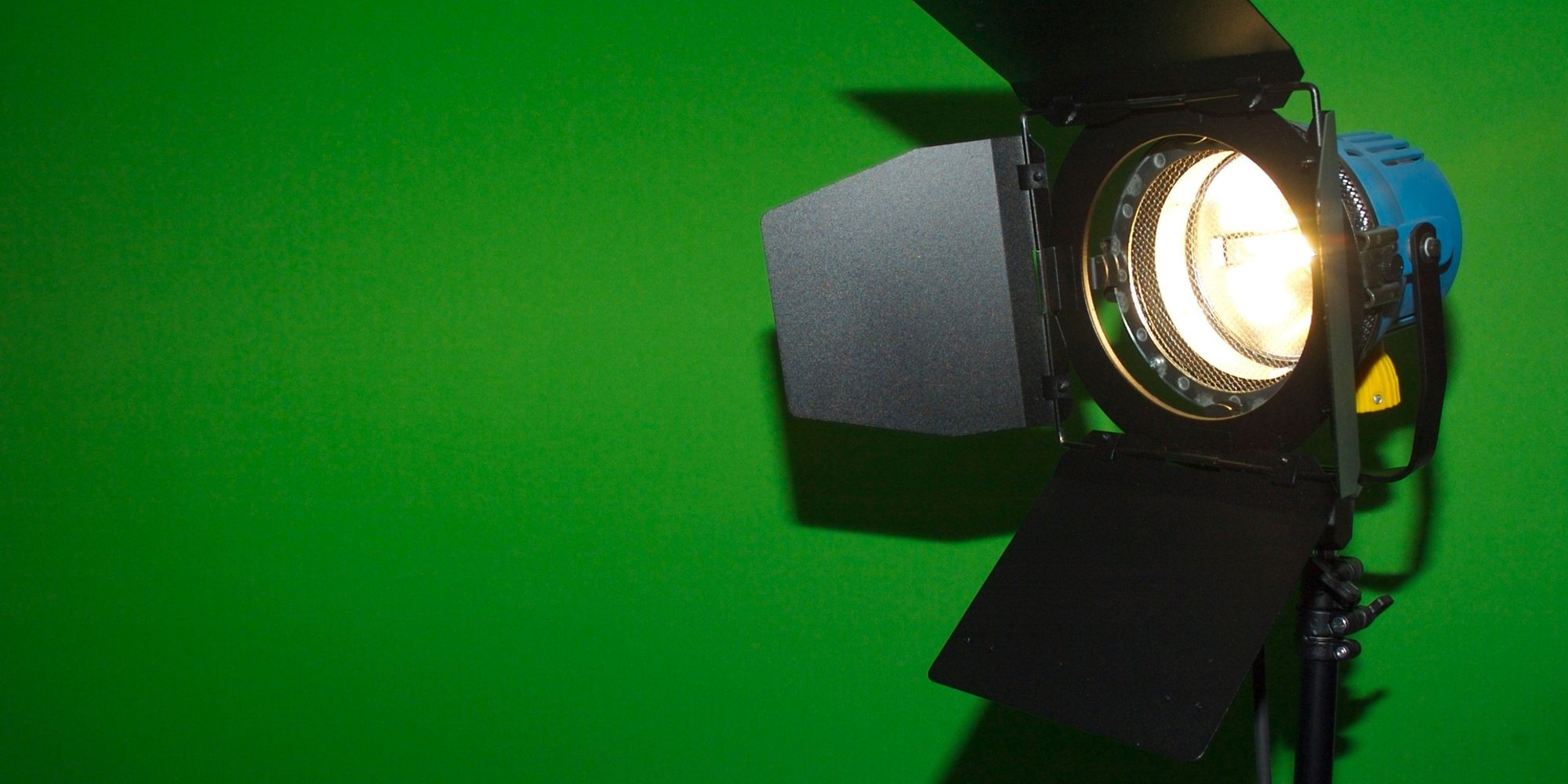 If you're here, you've likely heard of the 5 Minute Bookkeeping blog, and maybe the 5 Minute Bookkeeping YouTube channel, too. I love interacting with our community online, and I thought that for a change, you might want to see a behind the scenes look at how I put together the videos for my YouTube channel. Read on to see what happens behind the scenes at 5 Minute Bookkeeping and how these videos come about.
So why did I start making videos?
All of this originally started when I began writing a blog at 5minutebookkeeping.com. The content that I wrote for my blogs included a lot of tutorials, and it got to the point where it was taking a long time to write and get a lot of screenshots. I decided to start making videos to save time on writing my tutorials. Little did I know that doing video actually takes longer, but it's a lot more fun. So in spite of not saving me any time at all, I decided to continue making videos.
If you look at some of my really old videos, you'll see that the videos aren't of the highest quality. The lighting is bad, but you know what? It doesn't matter. If you're looking to make videos, don't get hung up on not having the best equipment. You just need to get started, and you need to find the topic that you want to talk about and define your audience.
Eventually, I upgraded my equipment and my lighting, and I decided to also start showing my face on my YouTube channel. In this way, I started relating to people. What I found was that as I made more videos and as I helped more people, the people that were reaching out to me really felt like they knew me. It wasn't what I expected to happen, but that connection with my viewers is something I love!
The fact that some of you feel like you know me already is why I continue to make videos. I do it because of the relationship that I can have with my audience through my channel, plus the impact that my videos can have on your business journey by giving you really useful content.
Why did I start making short videos?
I am a huge introvert, and so it takes a lot of energy for me to talk for a long time. I'm also one of those people that just wants to get to the meat of it. Show me the money! I always find myself saying, "Get to the point that you're trying to make so that I don't have to fast forward the video."
In a nutshell, that's why I decided to start making very short and concise videos:
1) to conserve energy.
2) to keep your attention.
3) to save you time and give you exactly what you need to know without all of the fluff.
What's up with my hair?
If you've seen a few of my videos, you'll notice that my hair has been all sorts of different lengths over the years, from shoulder length to super short. I had a cute little pixie cut for a couple of years, and now I'm doing the long hair look.
My hair grows extremely fast, and it's naturally wavy. During the Covid shutdown, I wasn't able to get my hair cut. And because my hair grows so fast, it just kept growing and growing. And the cute pixie cut grew out. What I was left with was a long, wavy bob, and it turned out that I really liked it.
Now, I actually DIY my own hair. I cut my own hair, and I don't have it professionally done anymore. It seems to work for me. But who knows what my hair will look like in a year from now…
Does someone help me to make my videos?
Overall, I do most of the work on the videos myself. I start the process by coming up with ideas for different videos, which I do with the help of one of my team members. However, everything that you see as far as tutorial content is coming from me.
I prepare what goes into each video and write the script, then record it myself. Sometimes I edit the video myself, or I will pre-edit the video and then give it to one of my team members to do the final editing and production of the video.
How do I come up with the content for the videos?
I start by thinking about what my audience wants and needs to see.
I have a dual audience. (In fact, I would probably call it a triple audience.) I have a general audience of small business owners who watch all of my QuickBooks Online tutorials. I also have an audience of e-commerce sellers, specifically Shopify sellers, that I market my services to. Finally, I have an audience of bookkeepers and accountants who consume all of the content.
I have to keep in mind who my audience is and what their biggest needs are. What are they asking me for?
Then together with my team member, we put together a content calendar for each quarter. We usually come up with about six videos for the quarter, and we plan the dates for when those videos will be published. After that, we work backwards from there to determine when we need to start recording, editing, and producing the video.
We also take the videos and repurpose the content. We'll extract the transcripts of the videos and pass them on to team members who write articles. Depending on the topic, these may be short articles or longer articles for our blog. On top of that, they'll then repurpose a lot of content also for our Instagram account.
Do you have to be perfect to do YouTube videos?
That's an easy answer: absolutely not.
Video is actually very forgiving because you can edit out the things you don't like. You can make the final product look as polished as you want to. At the same time, you will be pushed to work on becoming confident. You'll have no choice but to get comfortable with yourself and all of the flaws that you perceive yourself as having. When I review my video, I see myself as having many flaws, even though you might watch it and think it's fine.
But in many cases, the things that you perceive as a weakness are really your strengths. And that's what you should focus on. Forget about the fact that you don't like your hair or your nose or the way you talk or the way you look. It's really about bringing value to a specific audience, and at the end of the day, it is about helping other people.
What kind of equipment and set up do I have for recording my videos?
Location
I record videos in a room in my house. It's kind of my craft room – my creative room – and I consider making videos a creative endeavor. This room is naturally soundproof because of all the craft items I have in it.
I don't use any special lighting. When I record, I sit in front of a window, so I use the natural light from that window.
Gadgets
Currently, I use a Panasonic G100 camera. In the past, I worked with a Panasonic G7 camera, and that is what most of my videos are recorded on.
I also have a teleprompter, which I use for most of my videos. It helps me stay on track and cuts down on editing time.
The microphone I use is a Blue Yeti mic. I think these microphones are wonderful!
Software
When I share my desktop in a video, I use Camtasia to record my desktop.
So far, I've also been using Camtasia for editing, but I'm trying out Filmora for this task as well. Filmora has been great to use so far, but the jury is still out on the winner.
Closing
This concludes our behind the scenes look at 5 Minute Bookkeeping and everything I do in the background to create the videos you see on the 5 Minute Bookkeeping channel on YouTube. Drop by for my full library of free tutorials and new videos every week.
If you'd like to explore more free and paid resources, visit the 5MB Academy.
The 5 Minute Bookkeeping Community is also on Facebook, where you can connect with fellow bookkeepers, ask questions, and share your journey. And on the 5 Minute Bookkeeping Instagram, you'll find bookkeeping inspiration and tips throughout the week.
(Visited 237 times, 1 visits today)


This post originally appeared here 5 Minute Bookkeeping